Professional Website Design
Affordable Website Design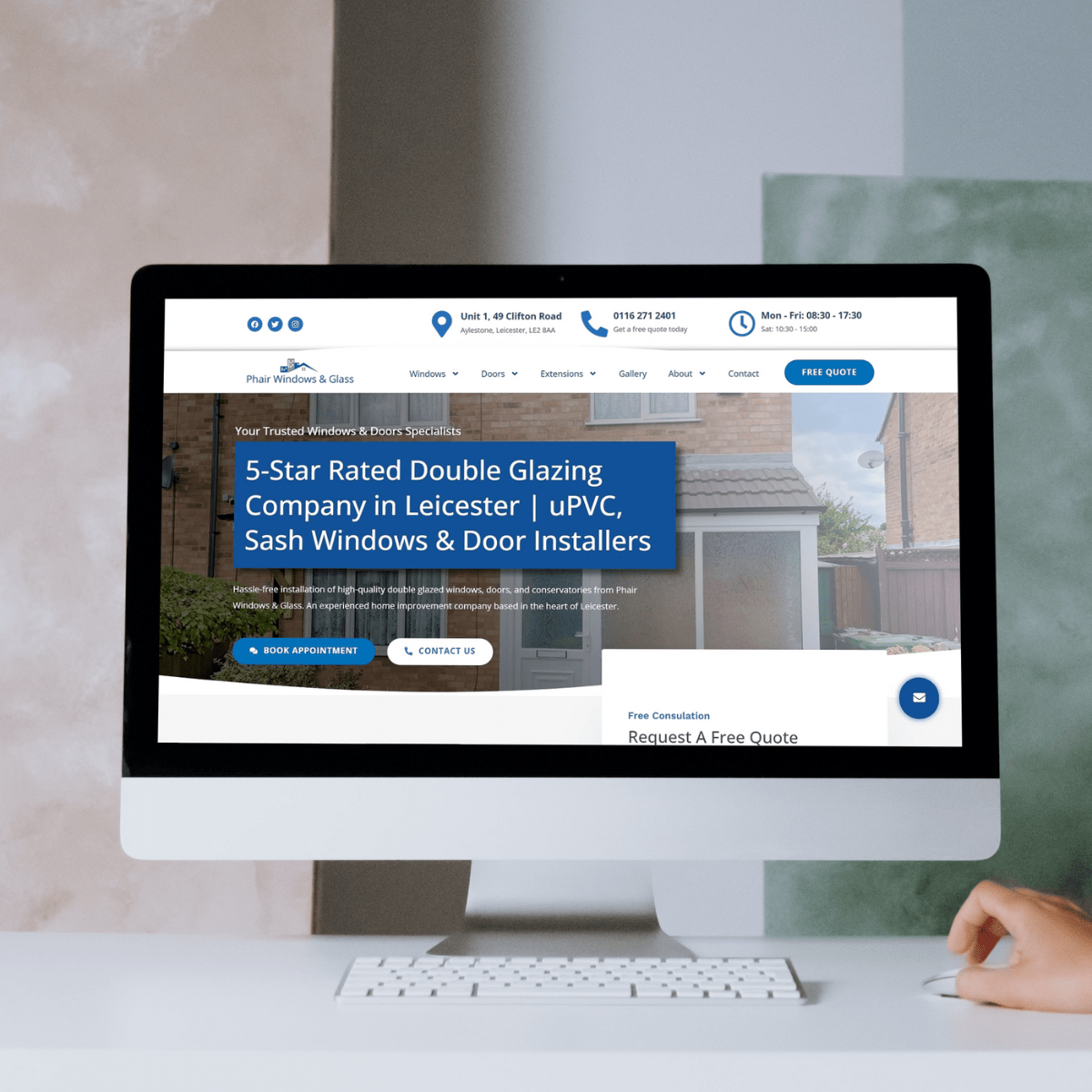 Designing quality websites to suit your budget
Beautiful Websites for Small & Medium Businesses
Providing professional and affordable business websites that are fully optimised for Google with good SEO, built to look great on any device, and simple to edit.
Your website is your online shop front. For your business to be successful online, your web design needs to look good, and perform well with users, and search engines.
So, we blend the latest tried-and-tested website design, SEO (search engine optimisation), UX, and accessibility expertise with a tailored, friendly, and personal approach.
As a friendly, and professional team based in Leamington Spa, we would love nothing more than to work with you to help you grow your business through our digital marketing services. Get in touch today with our friendly team. We can't wait to chat!
Our diverse client base proves our recipe for beautiful and successful websites, and ensures we remain flexible to work with any business.
We are extremely passionate about making high-quality websites that not only do and perform as they should, but also look amazing.
Working with you, and listening to all of your ideas is our forte. We'll always be easy to work with, friendly, kind, and professional.
We ensure your website design & development is simple, clean, and functional, to make the user experience fast and efficient. 
We Believe In Hard Work And Dedication
Warwickshire Websites is far more than a web design and SEO company. We're a passionate team of online marketing specialists delivering proven SEO services and bespoke web design.
We work with local businesses, small brands, and clients across the UK to help build their online presence through their websites, SEO, and content marketing.
We love what we do and want to design and develop the best website possible for your business at an affordable cost. We're your trusted web design company you can count on.
What Our Clients Have To Say​
"I can't recommend Warwickshire Websites enough! We have had so much positive feedback on our website, and it's taken our business to a whole new level."
Robert Smith
Phair Windows & Glass
"I would have no hesitation in recommending Warwickshire Websites. They have transformed our business and knew exactly what we needed to grow."
Brian Gill
Owner of Quayside Hotel
"I'm over the moon with my new website, it's functionality has surpassed my expectations."
Lydia Murphy
Writers of Change
Looking for a new website?
Maximise Your Online Potential, Increase Your Revenue & Save Time. Get in touch today and we'll discuss your requirements.